COMPANY'S BATTLE FOR TALENT
From startups to large companies are all fighting for the same technical talent.
There is not enough technical talent to keep up with demand, so locating that top 15% that can truly manage your group, department, division or company becomes even more crucial. The skill gap you face will reshape the competitive landscape for your healthcare organization.
OUTREACH LACKING
LinkedIn, Cold Calling and Job Postings are only reaching active candidates and not those top 15% that are passive digital, technical and data talent.
REACTIVE SOURCING
Your talent pulling systems are more reactive leading to active candidates who are currently interviewing with your competitors and have multiple offers.
INADEQUATE VETTING
You are tired and frustrated of interviewing unqualified and mismatched submissions from other sources.
ROLES WE RECRUIT
Executive Levels helps you find data and cloud related technology talent in areas where competition is tough and the fight for talent is fierce in any Metro Area! 
Artificial Intelligence
Big Data
Business Intelligence
Cloud (AWS/Azure/Google)
Data Analytics
Data Architecture
Data Architecture
Data Governance
Data Governance
Data Integration
Data Related Software
Data Science
Data Warehousing
Deep Learning
Enterprise Architecture
Informatics
Machine Learning
Predictive Analytics
YOU HAVE HELP TO CHANGE THE GAME
INNOVATIVE HASSLE-FREE RECRUITING
Disrupting the norm, you need to bring strategies, technology, marketing and metrics to your game plan to solve your recruitment problem. You understand that a methodology for assessing candidates will deliver the best motivated and inspired talent. You want a system that focuses on the quality of untapped sources to profile Data, BI, and Cloud talent that has a steady stream of inbound talent pools.
Some Of Our Clients

WHAT OUR CLIENTS AND CANDIDATES SAY...
CareFirst BCBS
Director Client
"Robin has been of great help in filling key positions in my team. She understood the team's needs, and worked meticulously to provide us great resources. While this opportunity to provide high level resources was given to multiple vendors, Robin's work stood out, and her candidates were usually the best. I would take her help again without a doubt!"
"I am extremely pleased to offer this letter of recommendation, without hesitation, on behalf of Robin Owens-Wright and Executive Levels, as a business partner for your information technology needs. I have had the pleasure of working with Robin since September of 2001. She is currently assisting us with our technical needs in our Owings Mills and Washington, D.C. offices. Robin continues to amaze me with her ability to expeditiously find candidates with rare skill sets. She is extremely hard working, organized, responsive and customer focused. Her enormous energy and enthusiasm, in my opinion, differentiate her from the competition."
Digital Harmony
Graphic Design Talent
Job searching and changing careers can be an incredibly daunting, stressful, and uncertain task. I was prepared for the worst, leaving my job as an educator to venture back into the design industry. However, with Robin's help, it's like all I had to do was show up. Her ability to bring the right people together is astounding, and it's obvious she loves what she does. From her congeniality to her communication skills, she's been more than a helpful person to work with. She has been an individual who truly cares.
"We have worked with Executive Levels for over 6 years and have placed a number of professionals via their service. Quality customer service is paramount and consistently delivered. They really take the time to understand the company, the culture and needs of the hiring managers. Working in a niche industry as ours, can be challenging for anyone but through ELI, they have been able to dig deep into our niche to find the right candidates with the right skills. Enthusiasm and drive make this a great resource for us to work with!"
Laureate Education Inc
VP Talent
"I am fortunate to have Robin as my career champion. She is a resourceful and enthusiastic professional, with an impressive network. In working with Robin for almost 10 years, I have had exposure to unique opportunities that I would not have found on my own. The job market is challenging to navigate but Robin makes the process easier (and fun!) by identifying the right opportunities, making valuable connections and managing the entire recruiting cycle. She is tenacious, energetic and has excellent communication skills, keeping her clients continuously informed. Most importantly, she has an amazing sense of humor, which is essential in any relationship! I highly recommend her and look forward to working with her for many more years to come."
"I worked with Robin for over a year during my time at InterImage and could not say more great things about her. I was impressed with Robin's professionalism and knowledge of the industry and our needs. She listened to what our recruiting needs were and delivered the talent to our specifications including added value. It was a pleasure working with Robin and any opportunity I get I have recommended to utilize her and her resources in a heartbeat!"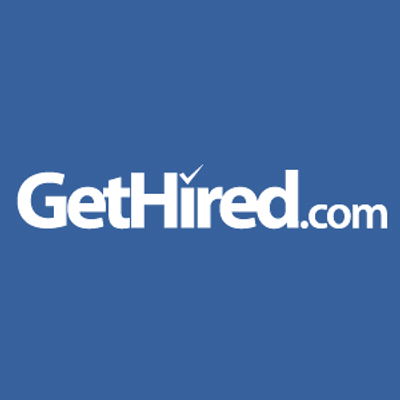 "Robin is very talented and knowledgeable in all areas of staffing. We utilized the company Executive Levels International to recruit a number of members in our technology team at our online company. She is a passionate about recruitment and she has necessary skills to excel in recruitment. She personally worked with us at each phase of the process. She went the extra mile for us to look for the kind of candidates we were looking for. She was a very valuable resource to us. I strongly recommend Robin and Executive Levels for any technical or management recruitment needs."
I had the pleasure of working with Robin during my placement at Mitel. Robin was my executive representative. I found Robin to be very professional in her approach and day-to-day interactions. She is very diligent, supportive, focused, very accessible, and prepares the candidate well for the interviews and provides solid information on the job requirement, scope and overall context and environment. 
Working with Robin was a delight with a successful outcome.